Spotlight on Vintage Couture Karen Zambos
Spent the afternoon at the hair salon. Haven't said the goodbyes to my stylist yet, as I'm planning on wavy locks for the last visit. If you live in the Boston area, I highly recommend
Giacomo and Rondi
, stylist of the late Nikki Taylor. Great service and atomosphere, minus the inflated newbury street prices. For $45, you won't be disappointed. The salon also offers a host of other services including manis/pedis, facials, and waxes.
Jumpsuits have never really appealed to me but I must admit, this vintage couture Karen Zambos piece turned my head. The simple addition of the belt works to balance the outfit and the bare back is just so sexy. Available on
Karen Zambos
. I am partial to the blue but I can't find it anywhere!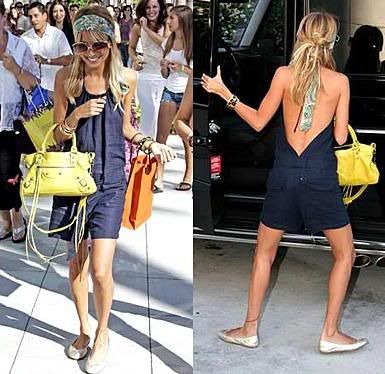 Nicole Ritchie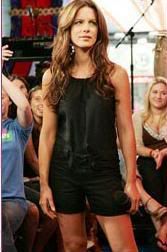 Kate Beckinsale
I also like the "The Nicole" by Karen Zambos and here it is, on who else but Nicole.